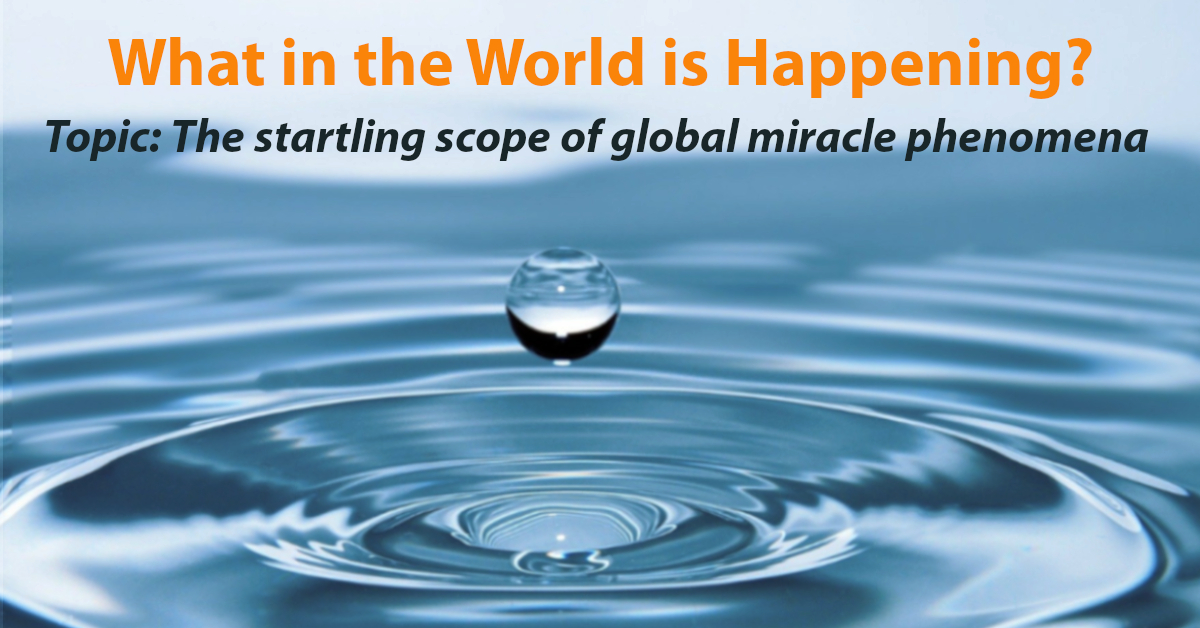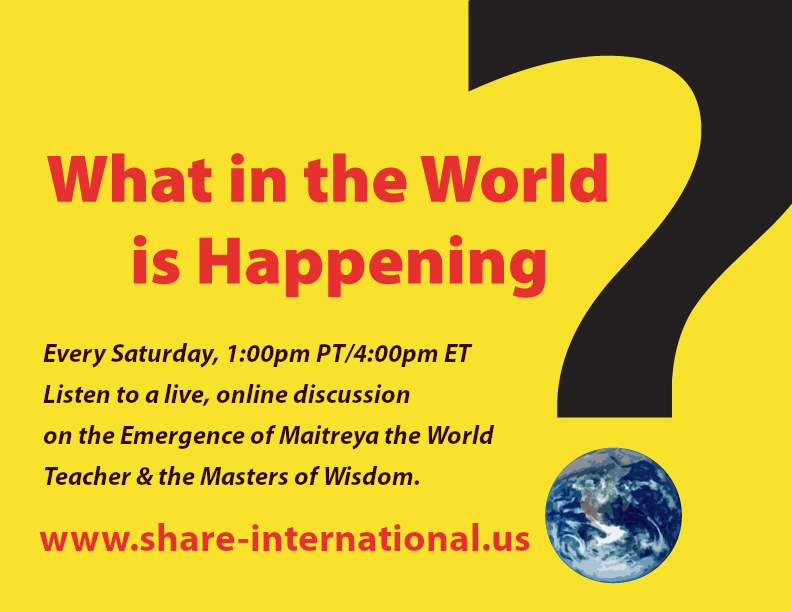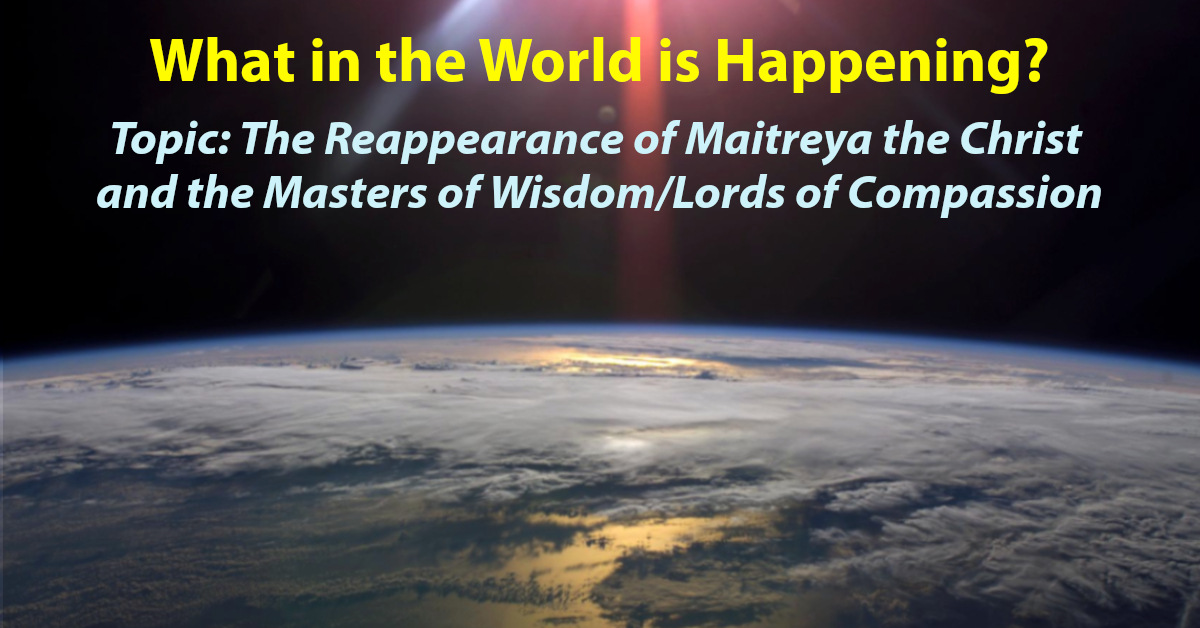 Welcome to this quickstart page
Are you wondering what in the world is happening? Attend this LIVE online talk on the Emergence of Maitreya the World Teacher and the Masters of Wisdom.
Learn why humanity has never been alone — especially in times of crisis — and how you can play a part in the transformation of our world. This may be the message of hope you've been looking for.
Join us every Saturday at 11:00AM PT/2:00PM ET on Zoom or Facebook live streaming (NEW)
Join on FACEBOOK Live Saturdays 11AM Pacific Time
---
Pre-register now to attend on Zoom, Saturdays 11AM Pacific Time
Click the button. Follow the instructions to pre-register and attend via Zoom videoconferencing.
After registering, you will receive a confirmation email containing information about joining the meeting.
---
Are you new to this information? Visit these pages to learn more:
For general inquiries please click here.
---
Author Benjamin Creme has published sixteen books. The following are free to download:
---
The miracle phenomenon of Maitreya's Hand
Many people are experiencing comfort and healing by looking at this image. Learn more about it here.
---
Would you like to play a part?
The simplest and most powerful way for you to make a difference in the Emergence of Maitreya & the Masters of Wisdom is to participate in Transmission Meditation. Learn more about Transmission here. Due to corona virus concerns at this time, many groups are meeting online. General inquiries can be sent here.
---
Who we are
We are part of a worldwide, grassroots, volunteer effort to share the story of The Emergence of Maitreya the World Teacher and the Masters of Wisdom, based on the writings of Benjamin Creme. We come from all walks of life and have a diversity of beliefs. We share the conviction that it is through global sharing and cooperation that we will create lasting solutions to the problems of social and economic injustice and the climate crisis.
Thank you for visiting this page.
---
Want to know about more talks online?
This page updated October 14, 2020